As you can probably guess, it has been Heather who has done the lions share of the writing on this blog. We thought it might be funny from time to time if Matt shared his perspective on our adventures. You may occasionally see a title of "Matt's Take on…" and this is the first of these pieces!
Wherever I go I enjoy seeing the animals. Animals hold a sense of awe and add grandeur to the natural places we visit. I have been fortunate to see elephants, caribou, muskox, bears, wolves, coyotes, and kangaroos.
A gentleman named Mr. Linnaeus, or Karl for short, divided animals dependent upon whether they had scales, fur or feathers and lumped the annoying things into the category of insects. I believe he may have missed the true classification for these annoying creatures and should have lumped them in with large fanged carnivorous ANIMALS. Yes, I am talking about those creatures with teeth that are capable of removing large pieces of steak off of other creatures and are often characterized by their large fangs. Images of lions, tigers, and bears, are stereotypic of this classification. After 25 days on the Horton River in Northern Canada, I am convinced that some of these "insects" need to be included in the category of toothed animals.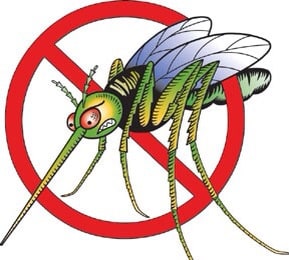 You may know them as mosquitos, black and horse flies. I do not believe that they are worthy of their own name, instead should be called simply "animals." This stems from the fact that these animals at only 2-3 mm in size possess teeth capable of removing entire strips of sirloin from calves, thighs, face, hands etc… It is compounded by the fact that once they have removed enough t-bone to satisfy the Calgary Stampeders football team, they continue to gnaw away leaving additional large pieces of meat missing from your hide.
If anyone knows the beginning steps to have these creatures re-classified accordingly please let me know. In the meantime while helping your son/daughter/grandchild/friend whomever study for a high school or higher Biology test ensure they know the truth and not the lies written by Mr. Linnaeus. Until then, if you have extra calamine lotion please send our way!