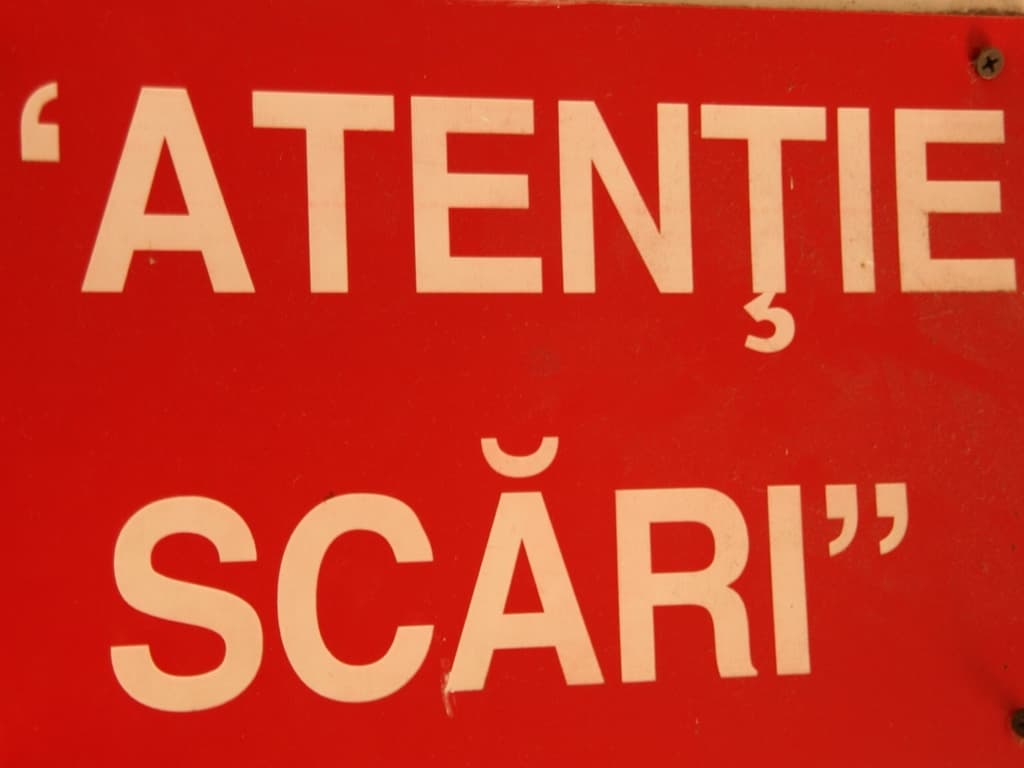 Romania! What another gem of a country. We went in search of Dracula's castle and found some great hiking, old school villages, and a new friend from Australia!
Transylvania has all the tourist trappings you would expect from the location that inspired the famous Dracula character. Matt constantly did his best Count Dracula impression from Sesame Street, and we enjoyed looking at the kitschy vampire teeth available for sale everywhere. Unfortunately we didn't see Bella, Edward or Le Stat. The castle at Bran is where Vlad (the impaler) Tepes spent some time and it has somehow become the quintessential Dracula Castle. Vlad wasn't a very nice guy but was known for impaling Turks and leaving them to die….he really was the original "stick up your ass" kind of guy. Mr. Stoker used him as the inspiration(?) for the Dracula character.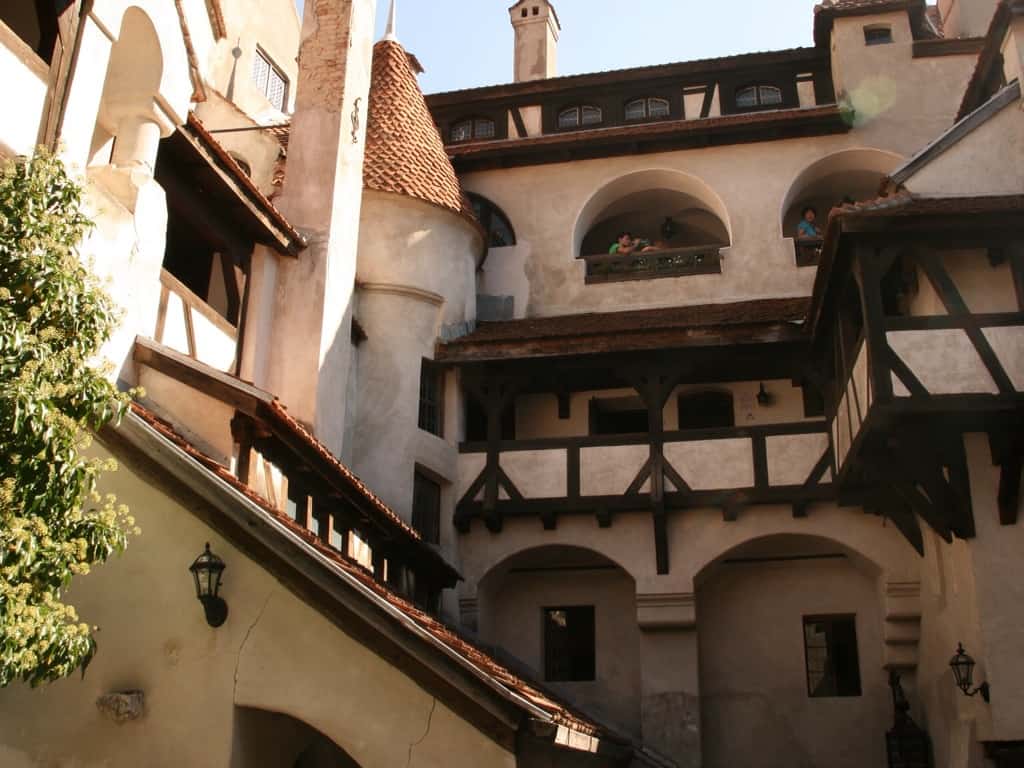 Once we finished with our castle sightseeing we headed for the hills. We invited our new friend we met in the Hostel to join us. Patrick is from Australia and in his opinion the only kind of temperature that is acceptable must have two digits, and the first should be a 2! Patrick needed a "jumper" for the day in the mountains and we helped him pick out a lovely blue Puma jacket. Little did we know how useful this piece of equipment would be!
We were in an area of Romania with lots of ski hills, so we started the day with a trip up a cable car and started rambling above tree line. Patrick didn't have a lot of experience hiking in the mountains, so it was kind of neat playing "tour guide". The day started with a blue bird sky and we all enjoyed the view during our picnic lunch.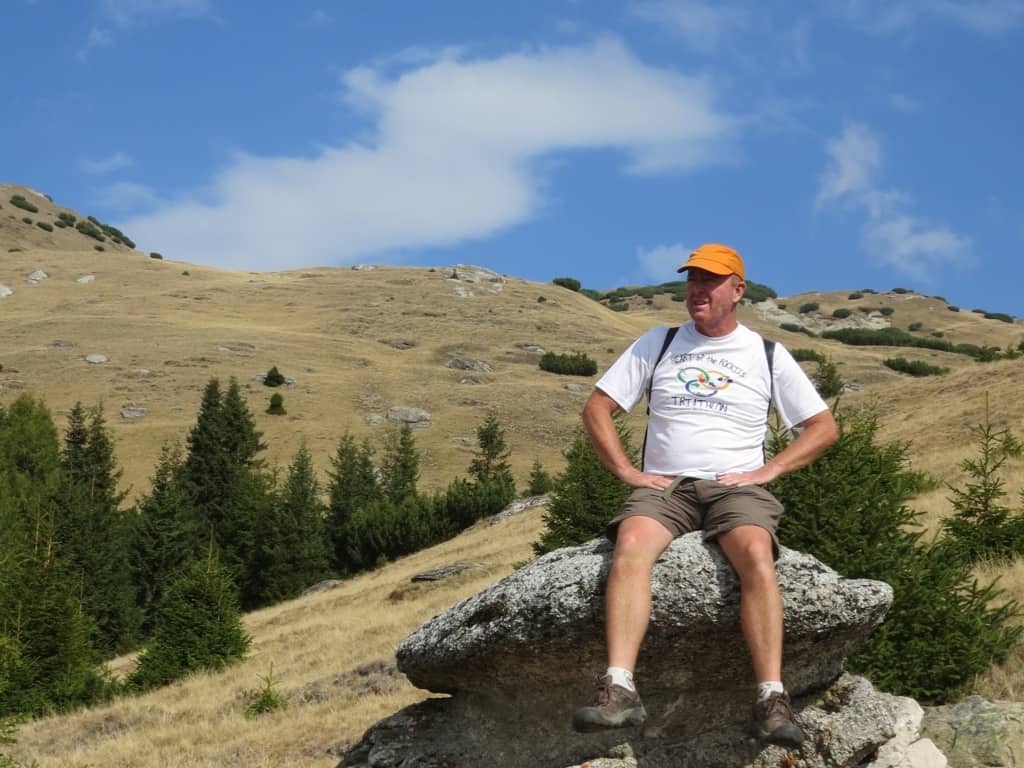 After lunch we followed a different path, noticing some clouds starting to roll in.The clouds gradually got blacker and then the thunder and fork lightening started. Now we had ourselves a Transylvania adventure!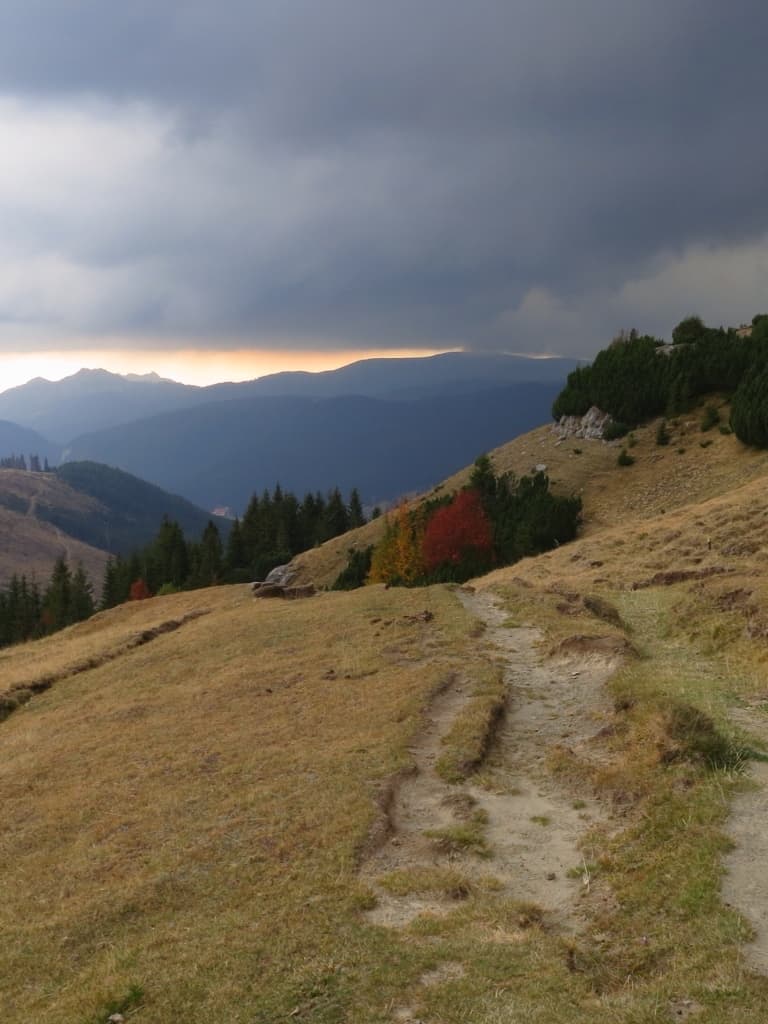 We quickly followed the path back to the cable car all the while assuring Patrick the weather was nothing to worry about. When the gum ball sized hail started to pelt us we took cover under some nearby bushes. Again we continually assured Patrick that this was nothing to worry about and that no snow doesn't hurt like this.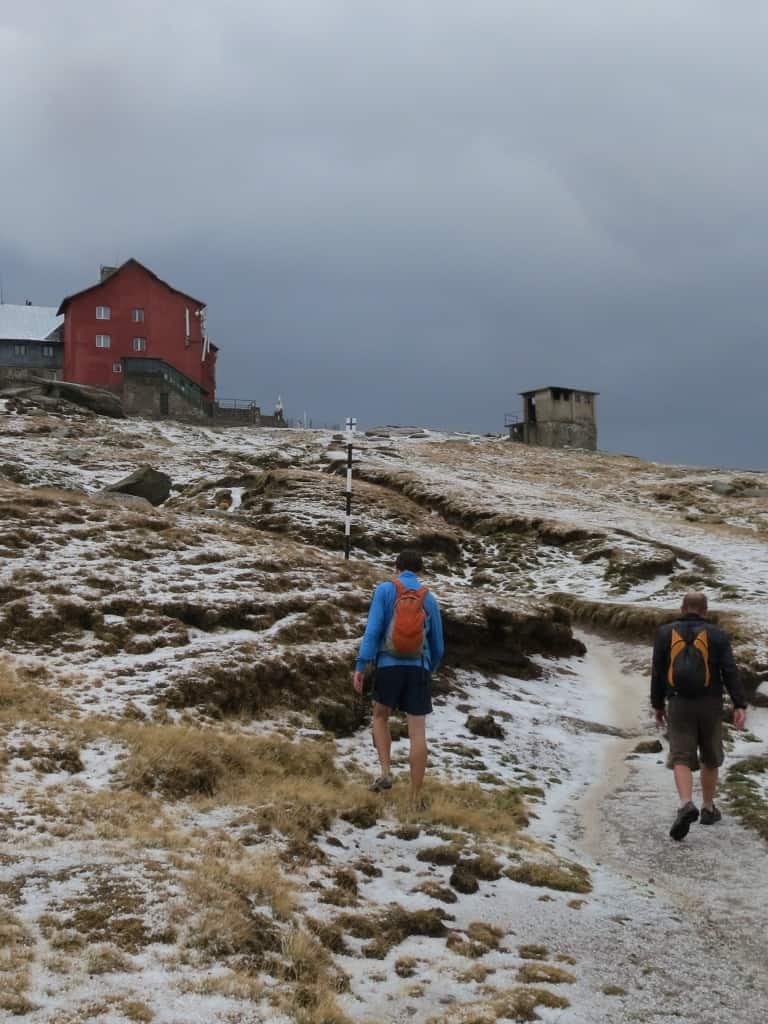 We got back to the cable car in time for the last car down and had to wait for another lightening storm to pass before it was safe to operate the car. Poor Patrick's feet were freezing as his toe shoes didn't provide much protection from the ice on the ground. We were quite happy to make it to the bottom of the cable car except when we saw and heard the bolt of lightening hit near to the cable and the resulting sizzling sound! Patrick..if you are reading this we will both admit now the lightening storm did make us nervous too…we were just not willing to admit it!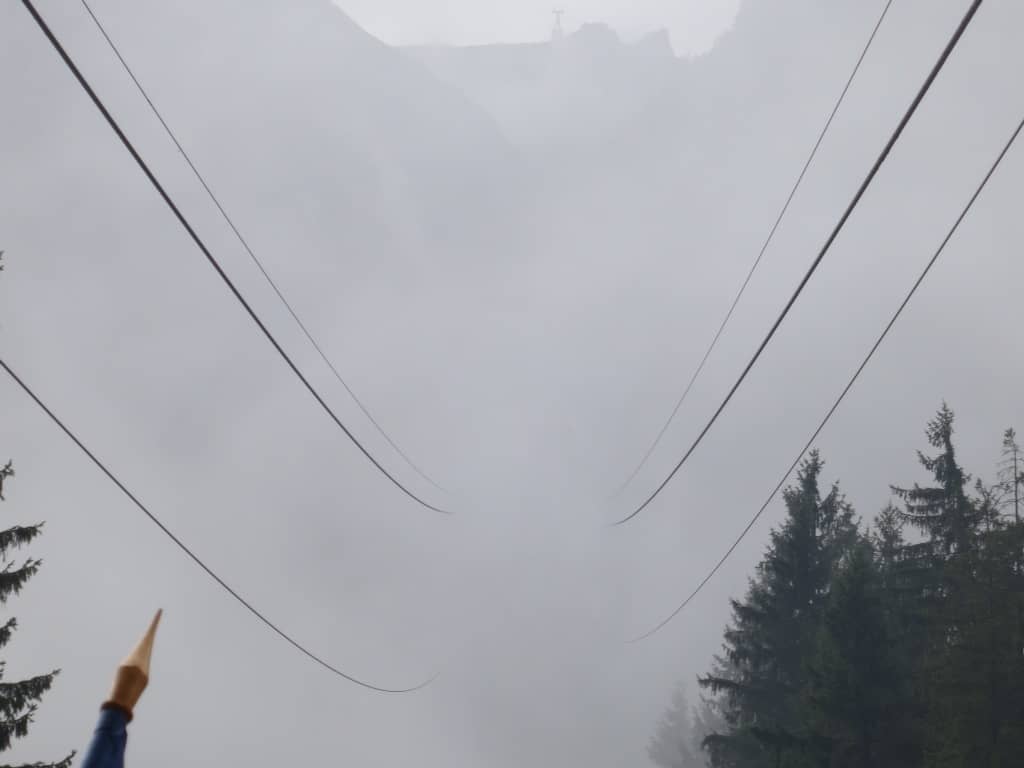 The rest of our time in Romania was spent driving around in small villages where farming is still done by horse and carriage. We went for another wander in the hills and were introduced to the grand sport of Geocaching by Patrick.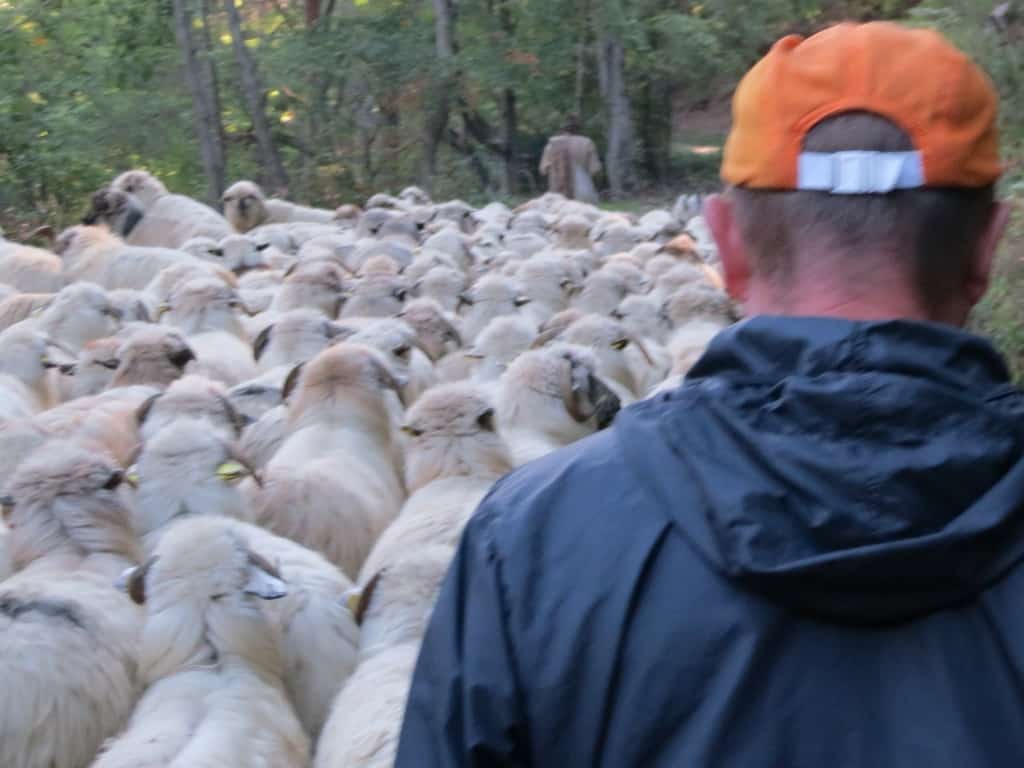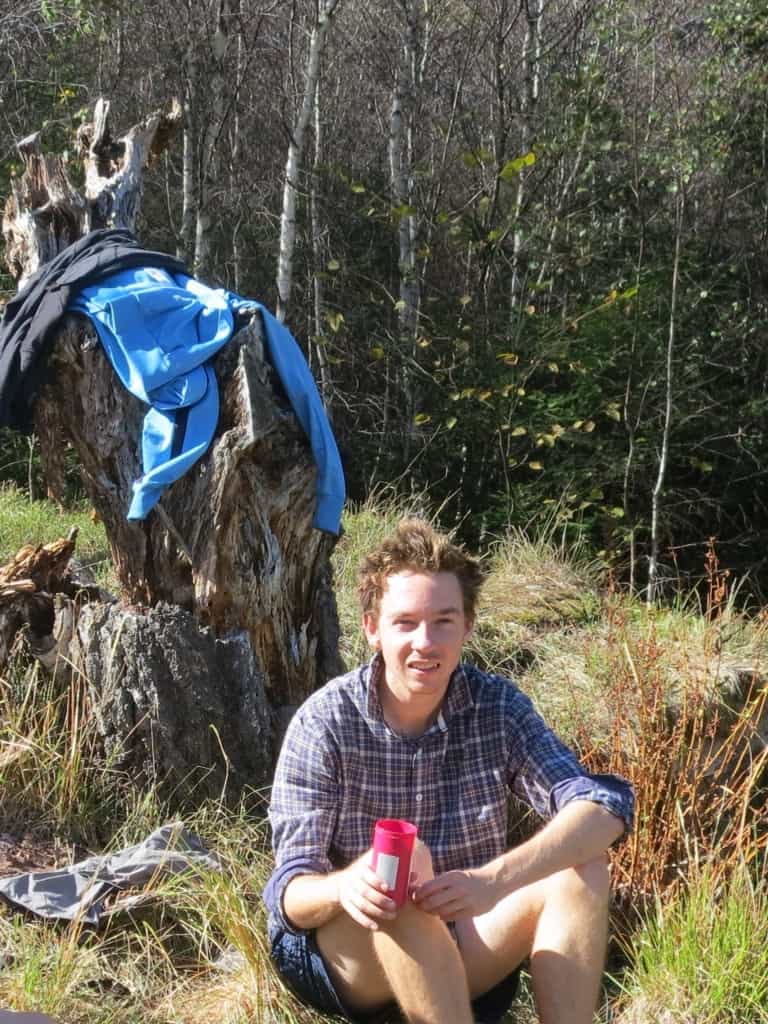 Patrick took us up some random Dracula worthy bell towers while we drilled him for all the info we could on the Camino in Spain. At this point we had bought our ticket to Biarritz to spend our 10 days Pilgraming.
Because of this time constraint and our desire to visit Laszlo and family in Hungary we had to say goodbye to Romania. It continues to amaze us how a small sticky on our world map with words like "visit Dracula's castle" lead us to these kinds of wonderful adventures and great people we meet on the way!