As high as you can into the wild blue – Dixie Chicks"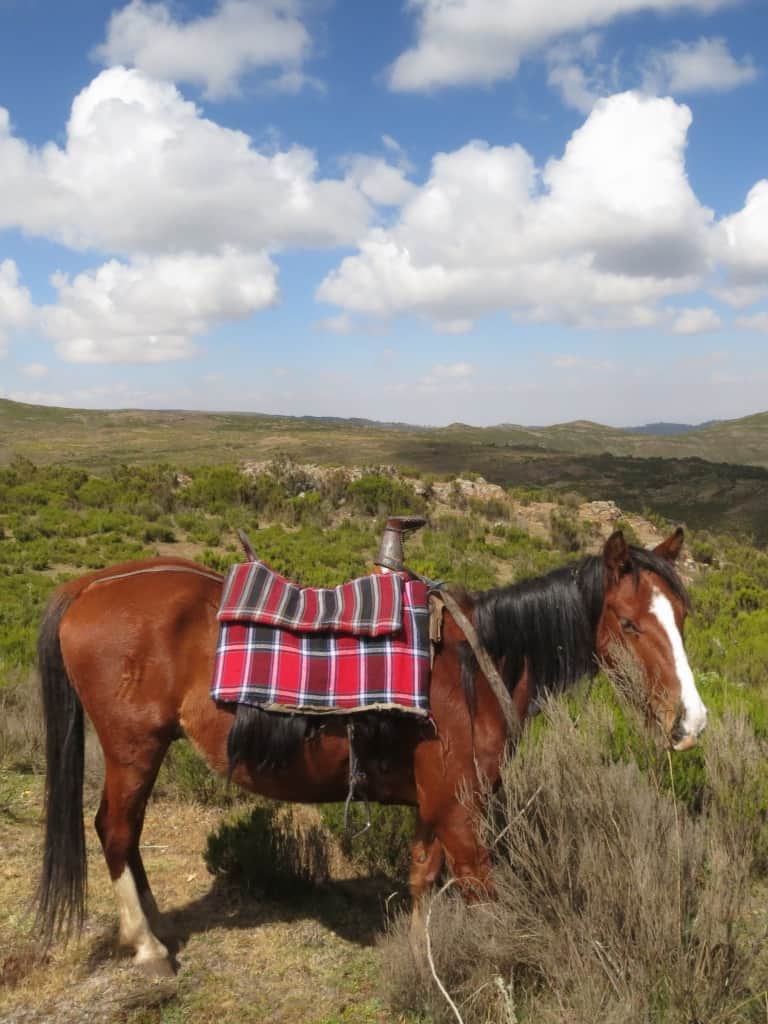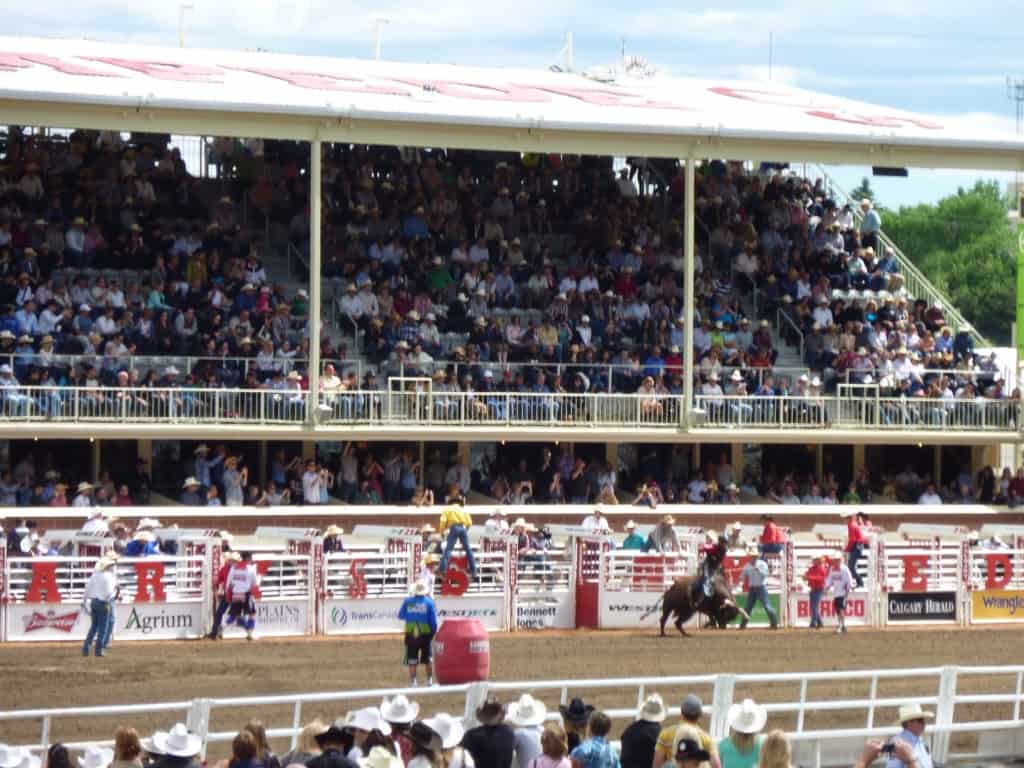 Matt and I live in what many consider to be 'cowboy central' in Canada. Every year for 10 days our city drops large quantities of hay bales in front of bars and restaurants, people dust off their cowboy hat and boots, and country music can be heard everywhere you go. This is for the Calgary Stampede – a 100 year old rodeo that is the "Greatest Outdoor Show on Earth." We missed the 100 year birthday because we were in a canoe, so we figured Ethiopia was a good place to get in touch with our inner cowboys in honour of The Stampede's centenary.
Our backpacks don't have room for our "boots and chaps and cowboy hats, spurs and a latigo," so we felt a little out of place as we approached our trusty steeds for the first time. Our fears of being the laughing stock of the Ethiopian cowboys were quickly eliminated once we saw the saddle blankets as it was this point we realized that cowboying in Canada is VERY different than in Ethiopia.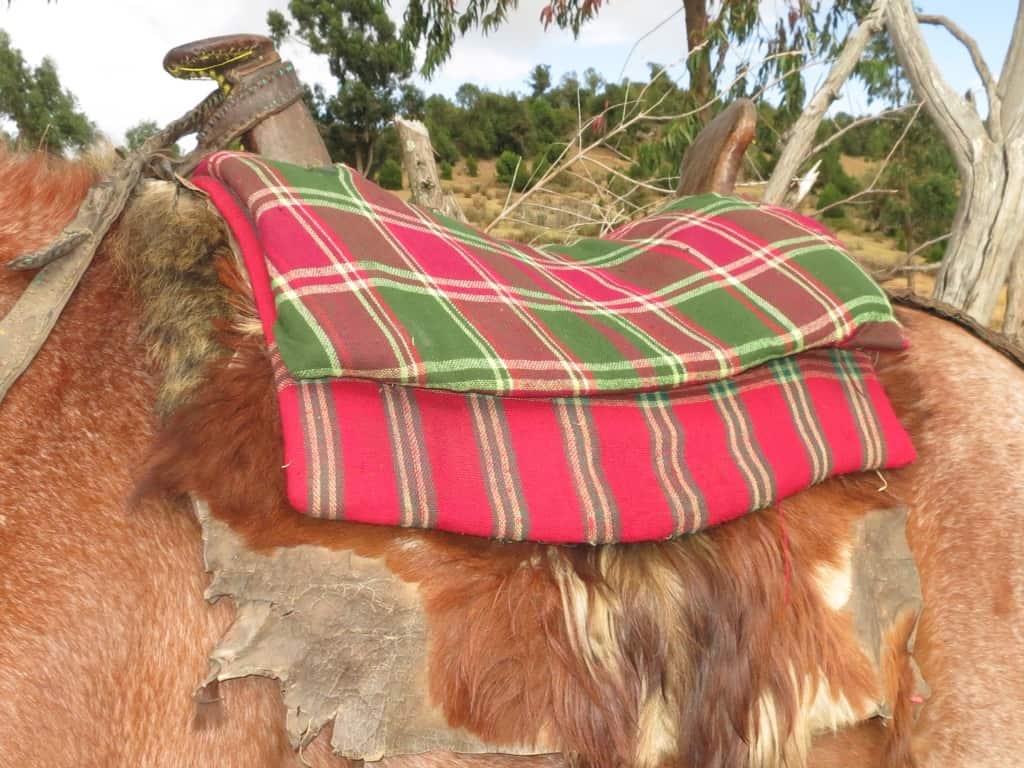 To begin: we use blankets to protect the horse under our saddle. In Ethiopia they use a variety of fabrics: goat skin, used winter jackets, blankets, baboon and monkey hides. Our bits and reins are made of leather and steel, here a rope tied around the lower jaw of the pony serves the purpose.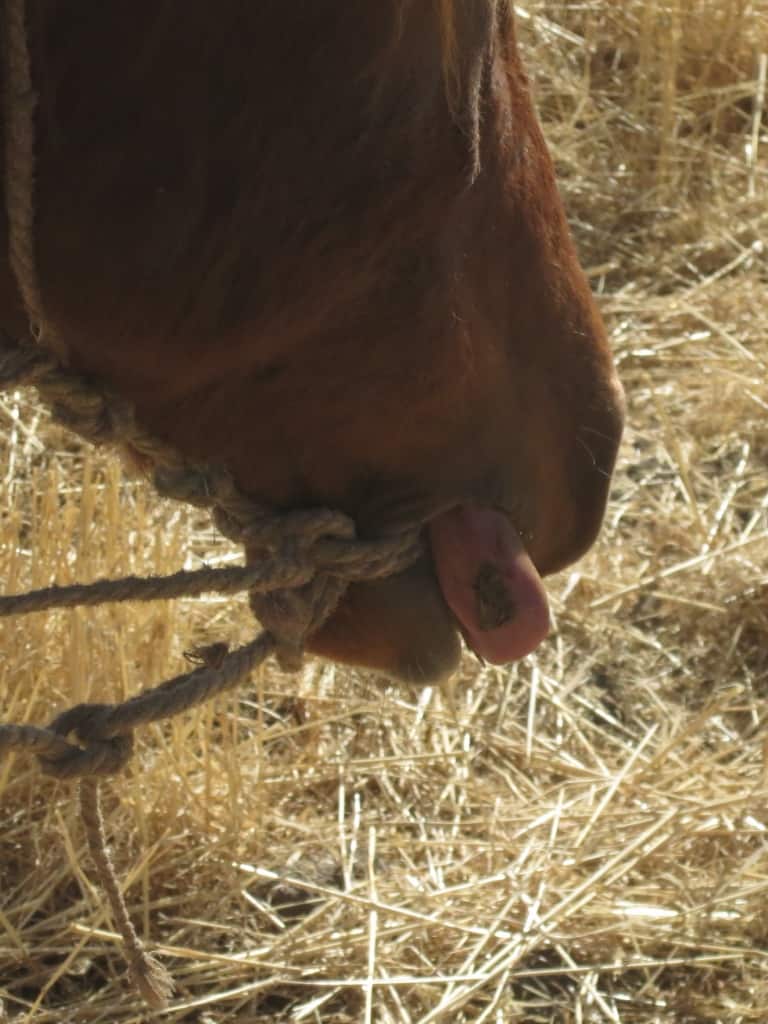 We mounted our mountain ponies and followed our guide through dusty villages towards the looming Bale Mountains ahead of us. It felt really good to be back on a horse again, and I was particularly happy I didn't feel like I was in the Saddle Bronc event! The area we rode through is in Southern Ethiopia and is just outside a national park. The people who live in the villages farm and harvest the wood to be sold in town for cooking etc. There are a number of endangered animals that live in the area and there is a great deal of concern over habitat loss as a result of the villagers daily lives. This is where our horse back trip comes in handy!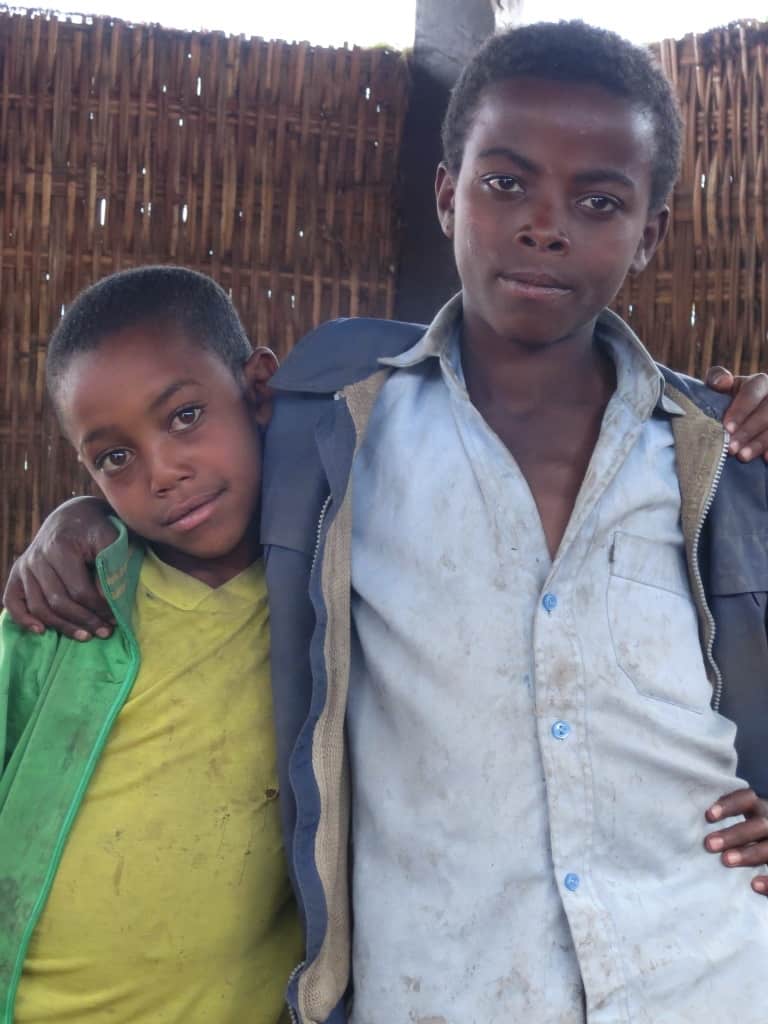 A number of years ago a German company set up an ecotourism scheme in the region as an alternative source of income for the people. The German's have left and the program is now run entirely by the locals. The way it is set up is ingenious because you pay the money each day to the various service providers. We stayed in mountain "huts" that were managed by a local family – cost paid directly to the family. Each day a new horse was brought to us and each night we paid the horse handlers for the use of the beasts of burden. As a tourist the other benefit was how CHEAP it was! There was no tour company grabbing a portion of the proceeds, just the people getting paid what things were actually worth!
The area we rode in was incredibly beautiful. Our second night was at 3,040 meters complete with the weirdest looking plants I have ever seen. Maybe this is what a Truffula Tree is?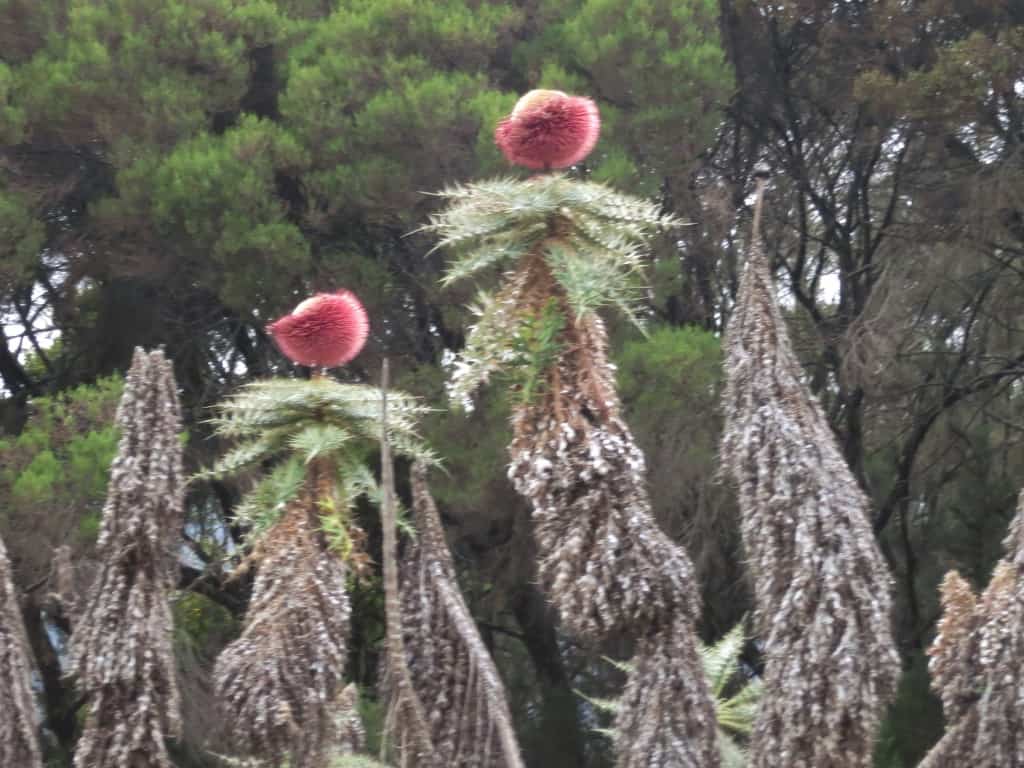 The villages were neat to ride through as well. Millions of children would come screaming out of the forest to wave at the Ferengi's (this means foreigner in Ethiopia) but unlike in other places they didn't ask for money (the guides work closely with the villages to explain how this can negatively impact tourism). A chorus of "you, you, you, you, Ferengi, Ferengi" followed by an epic amount of hand waving followed us throughout our journey. One day we saw a gentleman walking along a path in what felt like the middle of no-where dressed in a full business suit complete with briefcase over his arm. We think he was a teacher off to impart his knowledge on the next town. Our guide told us that in these mountains some kids walk over 5 km A DAY with an elevation gain/loss of over 1000 feet to and from school and this is just normal -Could you imagine if we asked our kids in Canada to even walk to school- let alone 5 km?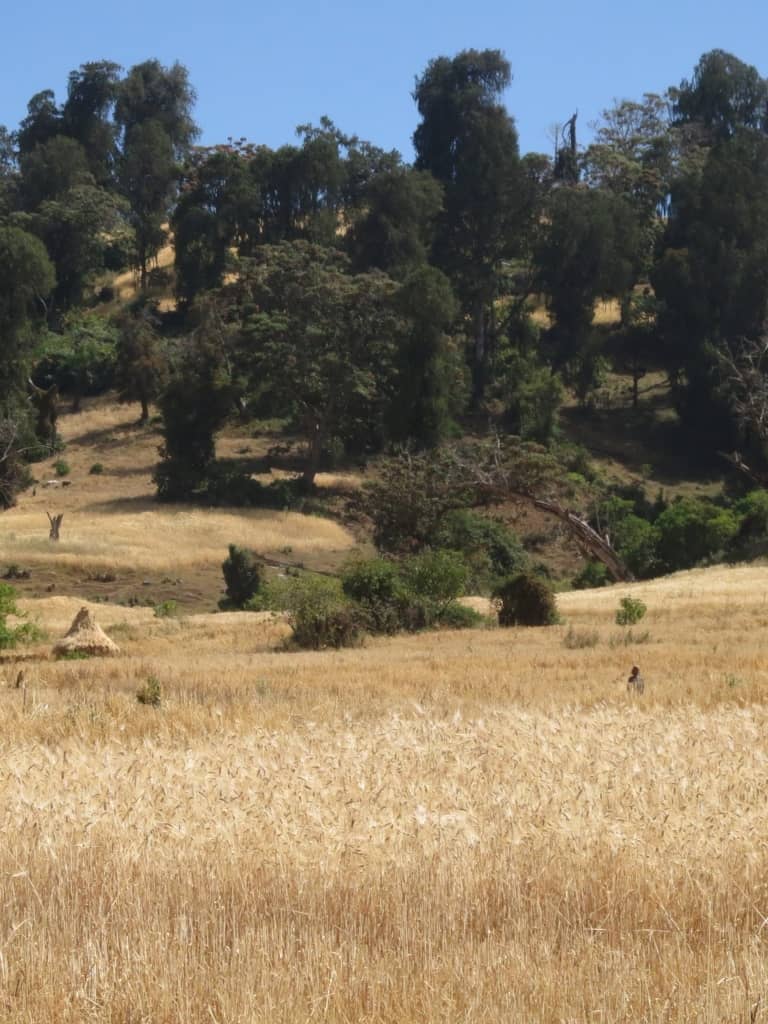 An added benefit of any adventure was of course the people we met. Chloe and Noa from Belgium spent 2 nights with us. We pooled our food resources and cooked together which was helpful because Noa actually knows how. Each night was spent warming our hands (and bums) by the fire and sharing stories about how much we all love travelling in Africa. Both of these young ladies had spent a great deal of time in the DRC (Congo) and shared how wonderful the people are there. Drat! Another place added to our list of go and see's – it just needs to settle down from the little war going on.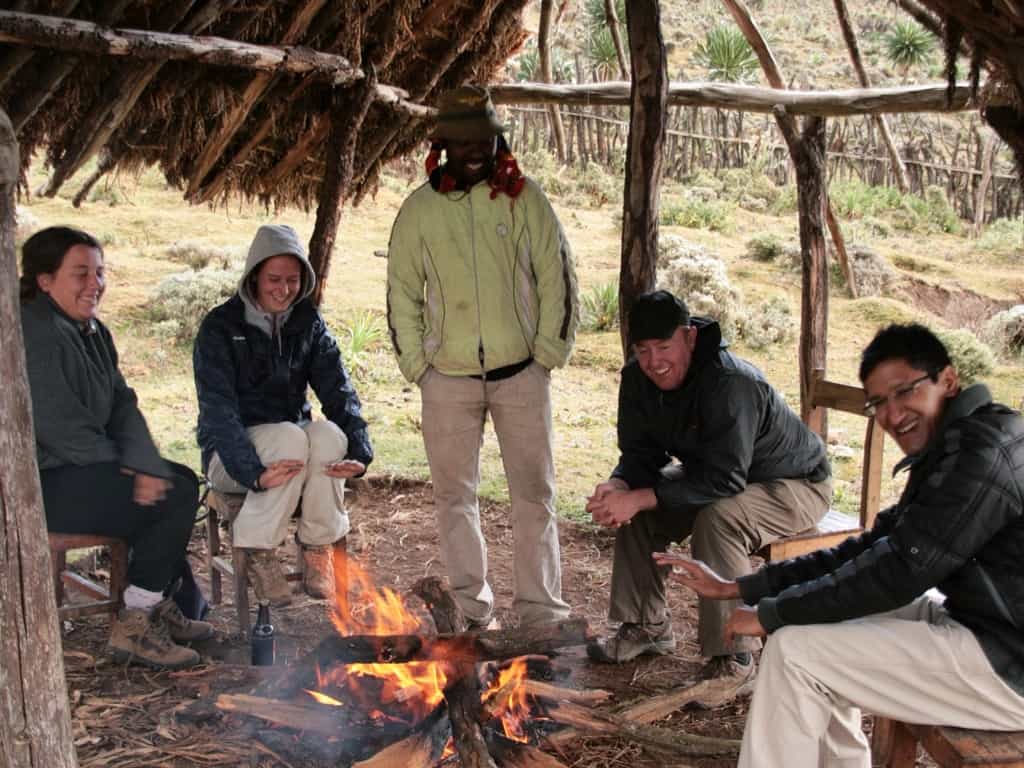 Even though we didn't eat anything deep fried on a stick, nor find ourselves in the beer tent (like we do at the Stampede) I would say our cowboy did a fantastic job of taking us into the wild blue for another great adventure on our trip (yeeehaw!)